Contact with us for any advice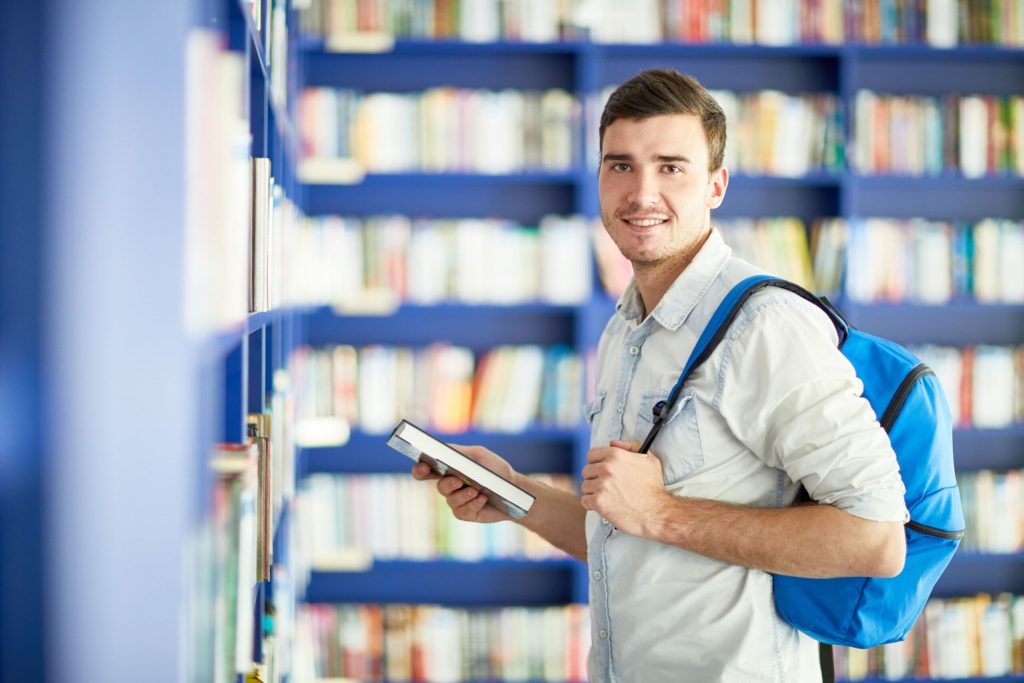 The Graduate Record Exam, Popularly Known As GRE Is An International Standardized Test Which Paves Way For A Million Of Students To Enter Graduate Or Professional Colleges All Over The World Including The United States Of America. Most Of The Internationally Reputed Universities Trust GRE Score Results As A Certificate Of Merit Or As An Acknowledgement Of Excellence To Admit The Students In Their Institutions.
GRE Exam Is Organized By A Reputed Organization Known As Educational Testing Service Or ETS, An Organization Run By A Team Of Researchers, Assessment Developers And Educational Experts With More Than 70 Years Of Experience In Analyzing And Evaluating Students' Natural Intellect And Their Ability To Move Forward Academically.
ETS Organizes Two Kinds Of GRE Tests; GRE General Test And GRE Subject Test
GRE Subject Tests Are Taken By The Test Takers To Prove Their Intelligence And Skills In A Specific Subject. Students Who Are Concerned To Continue Their Academics In A Specific Field And Have Extensive Potential Knowledge In That Specific Subject Appears For GRE Subject Tests. It Serves As An Additional Advantage To Prove Their In Depth Knowledge In A Specific Subject To Graduate Or Professional Colleges. The Subjects Featuring In The GRE Subject Test Are,
Chemistry
Biology
Mathematics
Literature in English
Physics
Psychology

What Does GRE General Exam Test?

GRE General Test Examines Mainly A Candidate's Potential Excellence In English Language And Mathematics. Apart From This The Exam Also Tests One's Creativity In Developing Ideologies Concerned With Social Issues. Language Skills: GRE Examines A Student's Perceptiveness To Comprehend, Interpret, Analyze And Evaluate Written Documents Which Believes To Be An Undeniable Quality To Be Possessed By Students' To Go Through Graduation Or Any Other Program Irrespective Of The Field They Choose. Apart From This, The Language Part Of The GRE Strongly Explores One's Mastery In High Quality Vocabulary And His Ability To Utilize Them Which Again Falls Into An Essential Skill Required To Go Through The Curriculum. Math Skills: Regarding Mathematics, GRE Inspects One's Basic Problem Solving Skills By Logical Application Of Mathematical Concepts And Conventional Formulas. The GRE Math Section Tests One's Persistent Knowledge And Execution Intelligence Acquired In Mathematical Concepts Over A Prolonged Period Of Time In High School.

How Many Times Can A Test Taker Sit For The GRE Exams?

The Number Of Times Appearing For GRE Has No Limits, But Has Certain Restrictions. If You Appear For The Computer-Based Test, You Can Take It Five Times A Year With An Interval Of 21 Days Between Any Two Tests. And In Case Of The Paper-Based Test, One Can Appear With No Restrictions As The Exam Is Held Only Three Times Per Year. The Paper-Based GRE Test Takes Place In The Months Of February, October And November.