Contact with us for any advice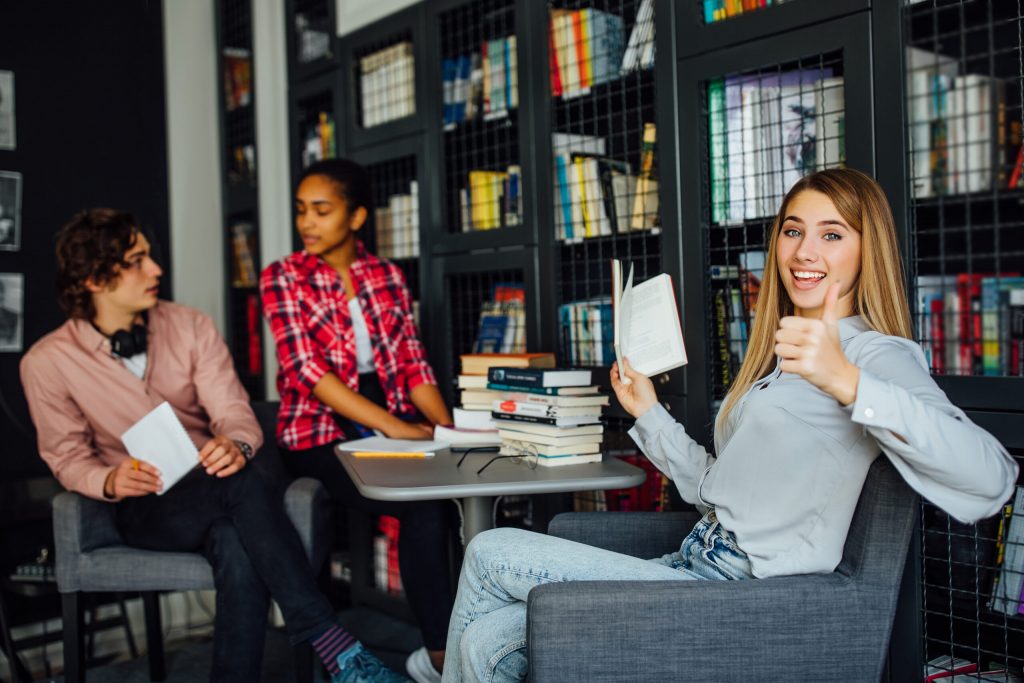 IELTS – The International English Language Testing System – Is The World's Most Popular English Language Test. It Is Developed By Some Of The World's Leading Experts In Language Assessment And Evaluates All Of Your English Skills – Reading, Writing, Listening And Speaking.
Study, Work And Live Abroad
IELTS Is Accepted By More Than 10,000 Organisations In Over 140 Countries. Those Organisations Include Governments, Academic Institutions, And Employers With 3,000 In The USA Alone.
Get Where You Want To Go
In Most Countries Where English Is The Main Language, You'll Need Evidence Of English Language Skills To Apply For Jobs And University Courses.
Prove Yourself At Home
Proving Your English Language Skills With An IELTS Test Can Help You Get A Better Job Or A Promotion In Your Home Country.
Looking To Emigrate?
Your IELTS Test Results Will Help You Meet Your Immigration Requirements. All Immigration Authorities That Require An English Language Test Will Accept IELTS.
Access To Exclusive Preparation Materials And Additional Benefits When You Book IELTS With The British Council
In Most Countries Where English Is The Main Language, You'll Need Evidence Of English Language Skills To Apply For Jobs And University Courses.
 Unlimited Access To Road To IELTS's Last Minute Course: This includes nine videos giving advice and tutorials, 100 interactive activities and two practice tests for each of the four skills – and it's free when you register for IELTS with the British Council.
 Free Practice Tests: Access free practice tests online at takeielts.org/prepare or order a copy of the IELTS Practice Book, containing sample tests for IELTS Academic and General Training.
 Prepare On The Go: We have a range of free innovative apps available to help you improve your English skills even when you are on the move.
 Expert Support: From videos and books to online interactive courses, you have access to the best preparation materials to help you do well in your test.
 Convenient Dates And Locations: We have 50 test locations in India. This means that you have a huge range of options for where and when you want to take your test.
 Five Extra Test Report Forms (TRF) Free: Get five additional copies of your Test Report Form sent free directly to institutions you are applying to (e.g. universities, immigration offices, etc.).
 Carefully Selected Venues: All of our 850 official British Council IELTS test centres have the modern facilities you'd expect and are well-located.
 Professional, Friendly Staff: Highly trained and experienced staff to ensure that your test day runs smoothly.
 Convenient Payment Options:Online, in person at your nearest ICICI branch or through the demand draft facility with your bank.
Test Dates, Fees And Locations
We Offer A Range Of Convenient IELTS Test Dates In 50 Official Test Centre Locations Across India.
IELTS Test Fees
For Test Dates After 01 April 2019
INR 13,250 –
 Paper Based Test (IELTS Academic Or General Training)
INR 13,250 –
 Computer Delivered Test IELTS (Academic Or General Training)
Choose How You Take Your IELTS Test:
We Recommend That You Book Your Place Before The Registration Deadline.
Find Paper Based IELTS –
 Test Dates And Locations
Find Computer Delivered IELTS –
 Test Dates And Locations
Prepare For Your IELTS Test
Start Your IELTS Test Preparation Today Prepare For Your IELTS Test With A Range Of Free Resources From The British Council. Below You'll Find Videos And Online Lessons, As Well As Preparation Books, Face-To-Face Courses, Seminars And Workshops. Choose The Preparation Materials That Suit You And Start Getting Ready For Your IELTS Test Today.
Information And Advice About Your IELTS Test Day
You Might Feel A Bit Nervous About Your IELTS Test Day. So That Things Go Smoothly As Possible For You, We've Put Together Some Information To Help You Understand What Will Happen On The Day Of Your Test.
You Will Need To Arrive In Good Time For Your IELTS Test. Your Confirmation Email Will Provide You With Timings And Procedures On The Test Day. If You Arrive Late, You May Not Be Allowed To Take The Test. You Will Receive An Email At Least Three Days Before The Test So You Will Know At What Time Your Test Starts
When Will I Get My IELTS Results?
You Won't Have To Wait Long For Your IELTS Test Results.
You Can Log In To The Test Taker Portal To Preview Your Results. IELTS Results Remain Online For 28 Days But Should Not Be Used As An Official Confirmation Of Your Performance. If You Have Taken The Paper Based Test, You Will Be Able To Preview Your Results By 12:00 Noon After 13 Calendar Days From The Test Date.
If You Have Taken The Computer Based Test, You Will Be Able To Preview Your Results After Five To Seven Calendar Days From The Test Date.
Please Note That If You Have Taken IELTS For UKVI, The Results Cannot Be Viewed Online And Only The TRF (Test Result Form) Is Sent To The Postal Address Provided At The Time Of Registration.
When Will I Get A Physical Copy Of My Result?
We Will Send Out A Paper Copy Of Your IELTS Test Score The Test Report Form (TRF), Via Mail Delivery Ten Days After The Test Date For Paper Based Test And Five To Seven Days After A Computer Delivered Test. Please Allow At Least Seven Working Days For The Delivery.
IELTS Results Will Not Be Disclosed Over The Phone Or Through Email.
Access Your Information On The Test Taker Portal
You Can Access All The Information Relating To Your IELTS Test In The Test Taker Portal Including:
your test date
your venue for the Listening, Reading, Writing and Speaking sections (available five days before the test)
your payment information
your contact information
a preparation section which includes unlimited access to Road to IELTS – Last Minute Course
contact information for the British Council.
Simply enter your IELTS Reference Number and email on the test taker login page. You will find your IELTS Reference Number in the confirmation email you received from the test centre.

IELTS Cancellation And Refund Policy Cancelling Your IELTS Test

You Can Cancel Your IELTS Test Up To Five Weeks Before The Test Date.

The IELTS Test Fee Is Refundable, After Deduction Of A Cancellation/Postponement Fee, If An Original Medical Certificate Confirming Illness And Stating Your Inability To Appear For The Test On The Scheduled Test Date Is Provided Within Five Working Days Of The Test Date, Together With The Application Form For Postponement Or Cancellation Of IELTS.